Captivating and classic mid-century living awaits with this impeccably maintained and updated rambler in North Tacoma! Replete with quintessential mid-century design and style, this 1961-built gem offers the very best of the era, and in fact, you'll find original features beautifully intact. Showcasing a sprawling 1,519-square-foot layout, this rambler includes 3 bedrooms, 1.75 baths, and generous living spaces that have been freshened up. And just wait until you see this property's park-like backyard—this outdoor getaway is absolutely gorgeous and poised for summertime perfection! Located at 5225 N 10th Street Tacoma, WA 98406 in North Tacoma, this mid-century treasure is listed for $650,000.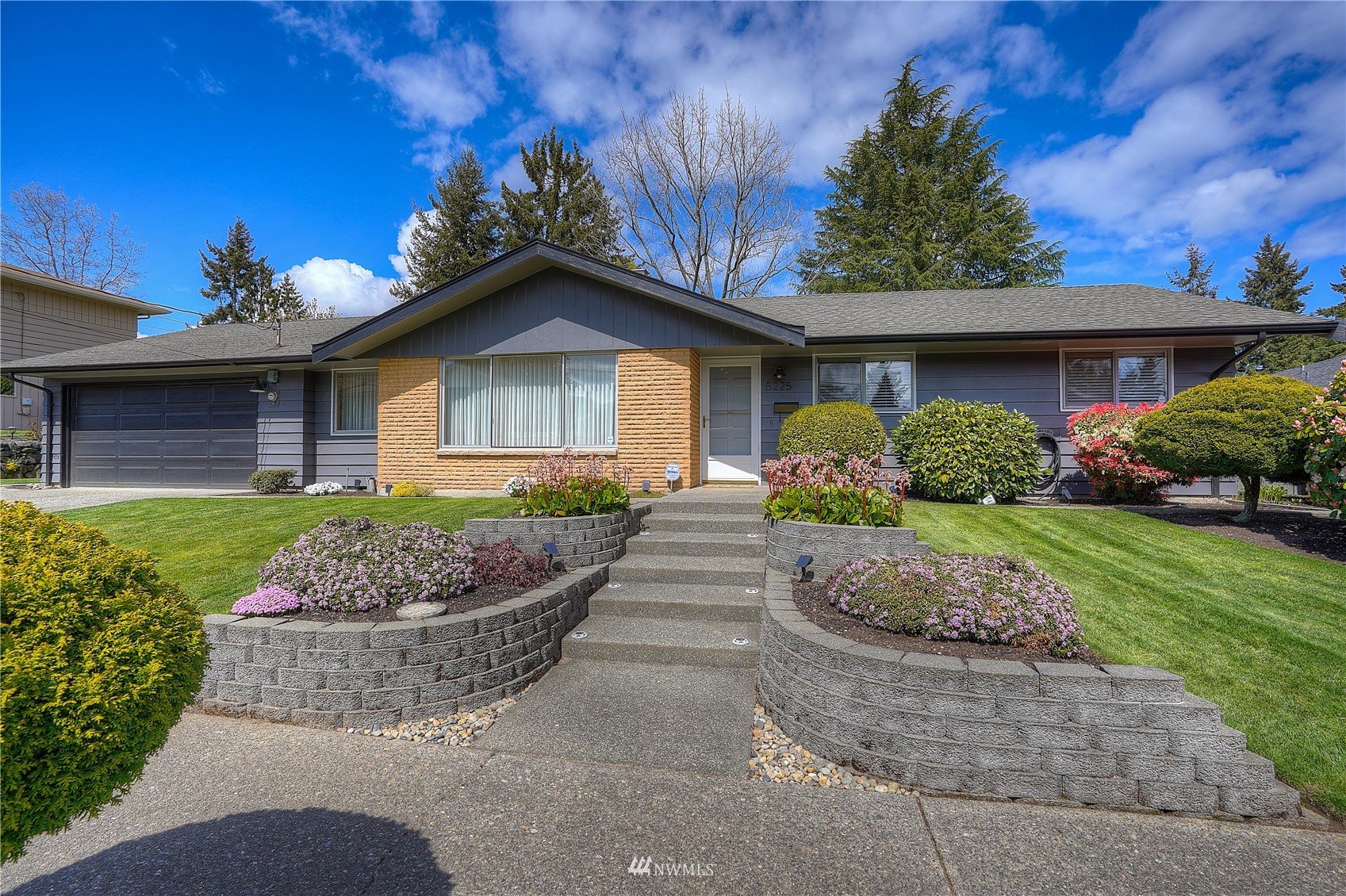 Take a moment to explore our 5 favorite things about this mid-century rambler: 
1. Discover quintessential mid-century design & original features throughout.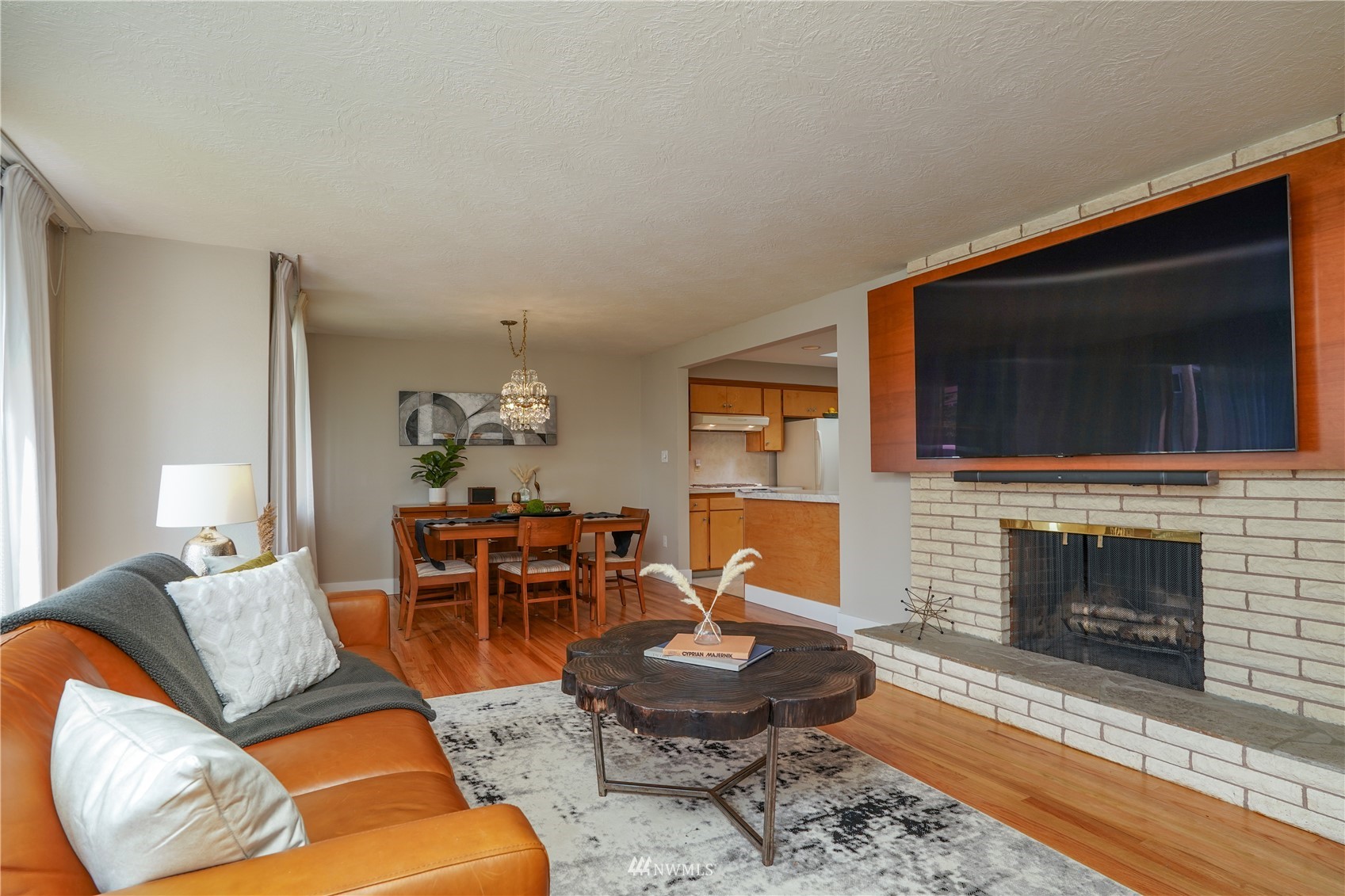 It really cannot be overstated how fabulous this rambler's mid-century character is; original features and 1960s charm awaits at every turn. For example, both of this home's living areas are anchored by classic brick-accented fireplaces, each showing off timeless mid-century design alongside rich wood elements. In the front living area, the TV is framed by an eye-catching wood background, and in the back living area, immaculate wood-accented walls add a cozy vibe to the space.
This is just the beginning of this home's mid-century design—be sure to watch the video tour to see every detail for yourself! Once you move in, have fun adding furniture and decor that complements the mid-century character.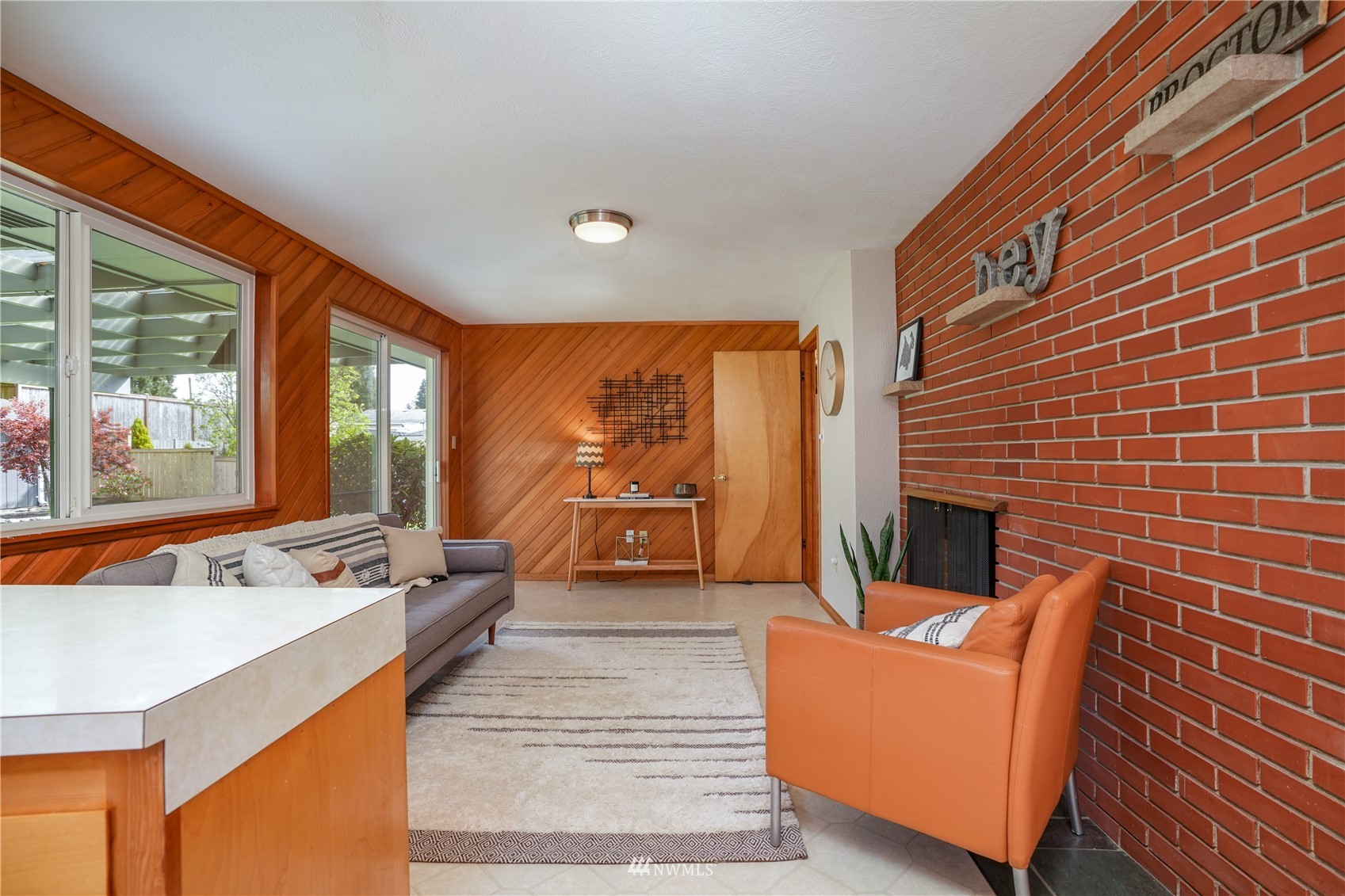 2. Several updates ensure this home is ready for a new chapter. 
This 1961-built beauty has been thoughtfully updated, so you can live amid vintage charm while still enjoying a fresh feel. Newly refinished oak hardwood floors, base trim, and fresh interior and exterior paint all give this home just the right amount of "new"!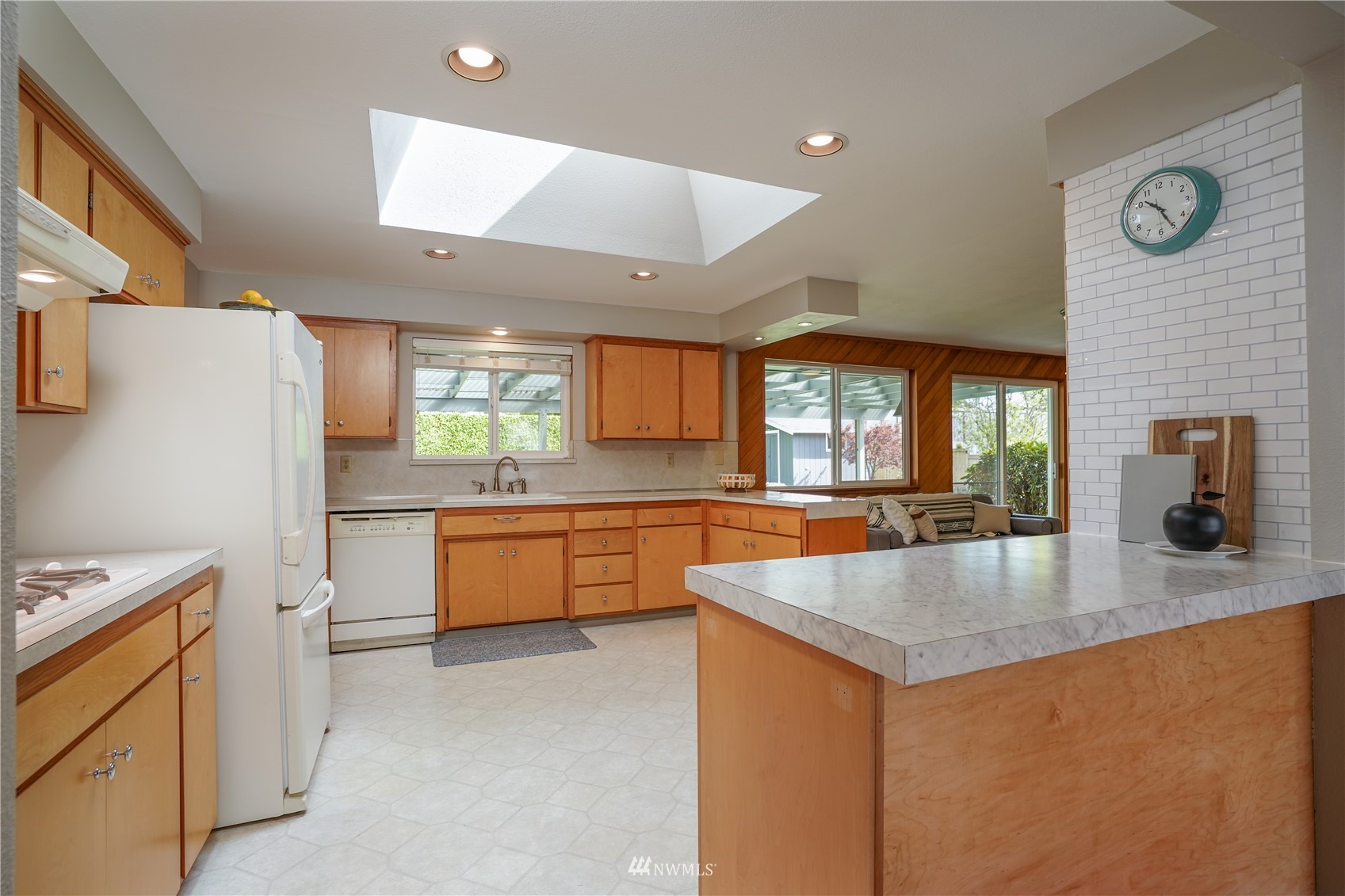 3. Generous living offers stylish comfort. 
This rambler's flowing layout offers an abundance of space and flexibility, and in addition to 2 main living areas, a large kitchen is at the heart of it all. Natural light pours in from overhead, and the kitchen's expansive layout offers an impressive amount of countertop space and storage in cabinetry. From this home's gathering spaces to each of the 3 bedrooms, you'll find that while each area is decidedly anchored in mid-century design, there's plenty of opportunity for you to enhance spaces with your own personal aesthetic.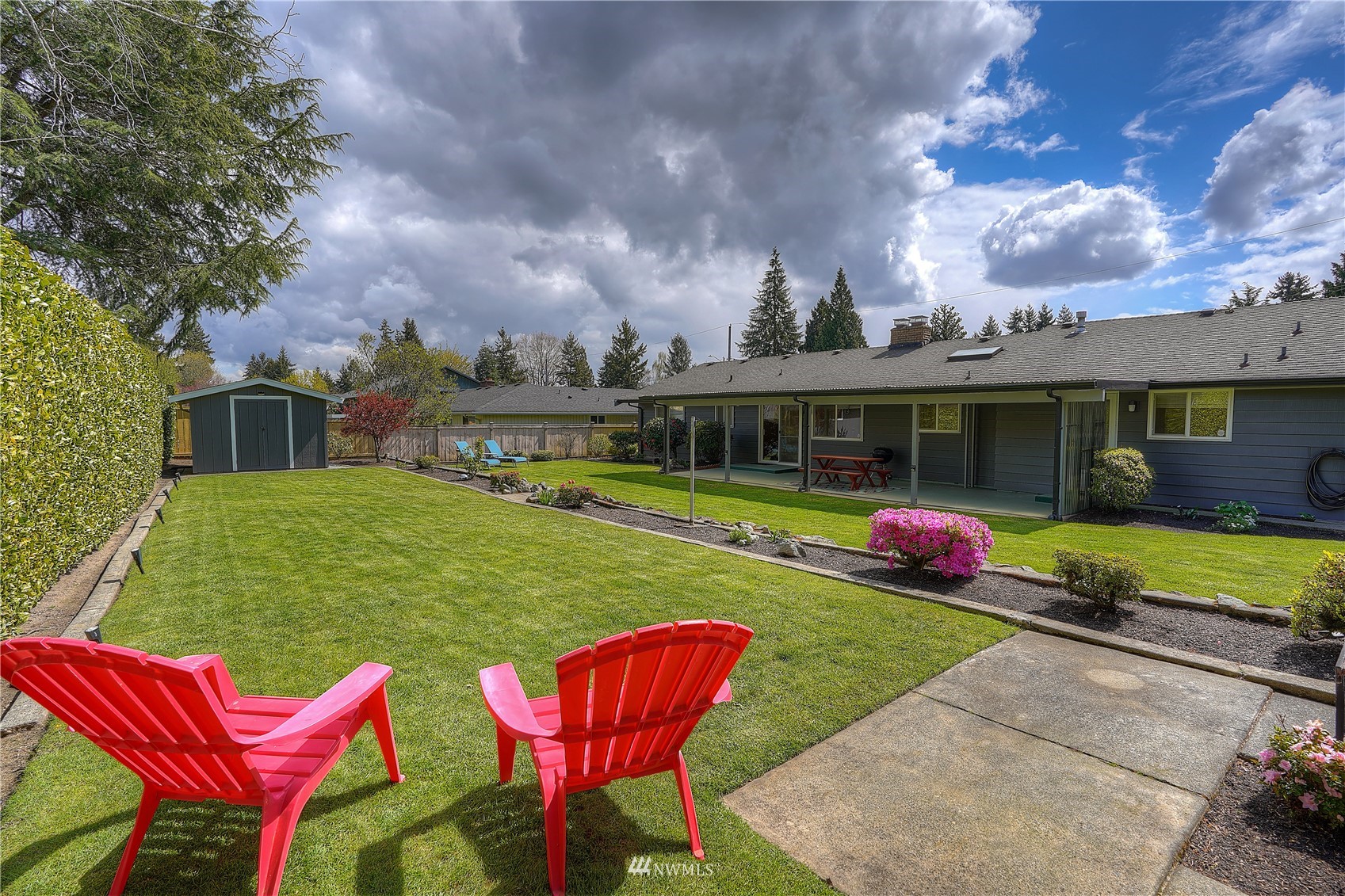 4. Absolutely stunning outdoor setting.
This home's picturesque curb appeal offers just a hint of what awaits in the dreamy backyard! Well-established grounds have been fastidiously manicured, and you can enjoy a view of the terraced landscaping, landscape lighting, and lush lawn from the huge covered patio. An irrigation system keeps things looking lively all summer long, and a garden shed provides a handy storage option. Imagine spending sunny days lounging out in the fresh air, hosting weekend barbecues, and enjoying lawn games—paradise is right in your backyard!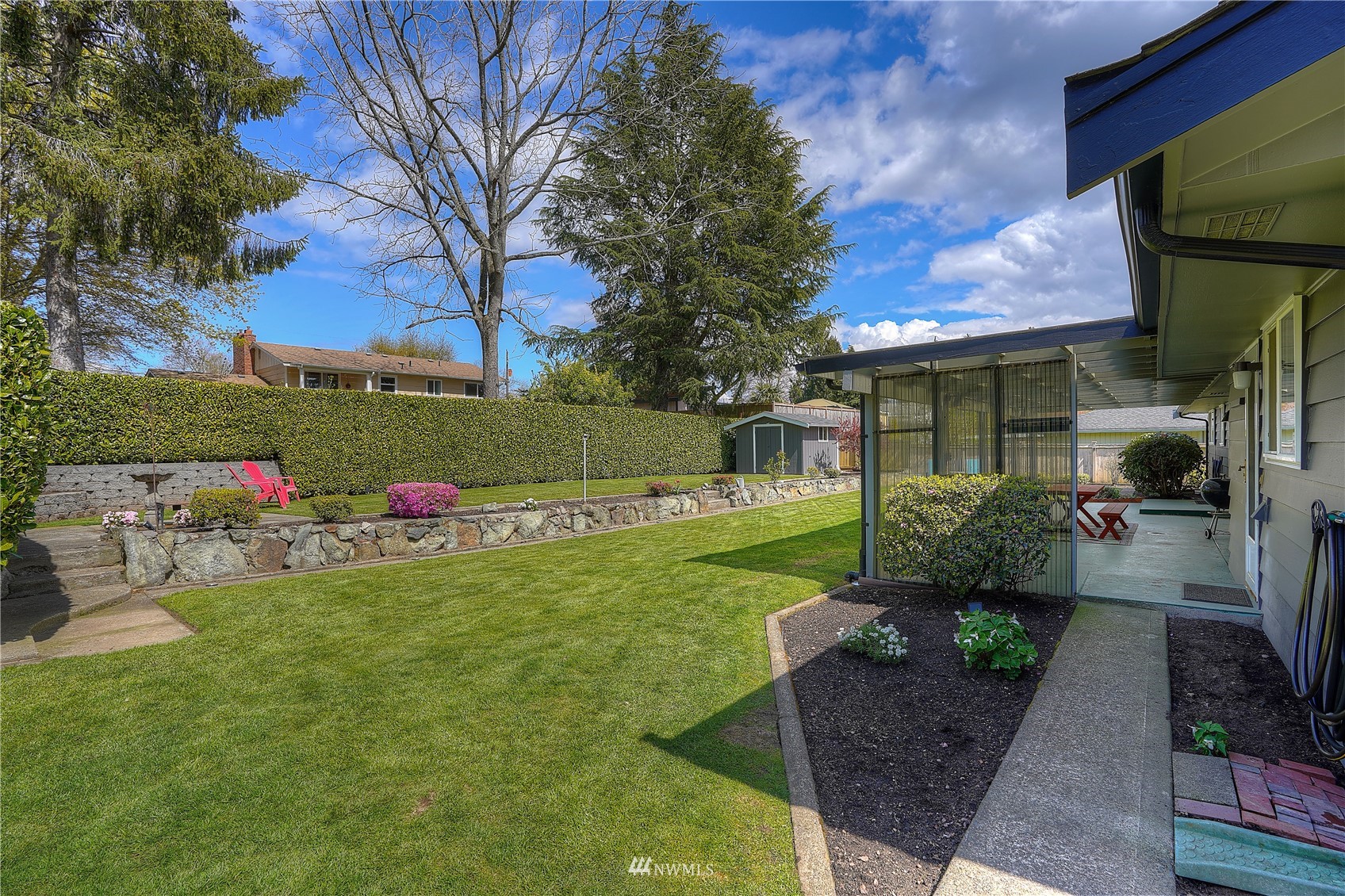 5. Convenient North Tacoma location.  
At 5225 N 10th Street Tacoma, WA 98406, you're in a wonderfully central location in North Tacoma. Those who commute are sure to appreciate being just 2 minutes to Highway 16. When you need to run errands, you have a wide variety of shops, services, and eateries close by as well; for example, excellent grocery shopping awaits at Tacoma Boys just 2 minutes from home, and places like the YMCA, LA Fitness, Edgeworks Climbing Tacoma, PetCo, Harbor Freight Tools, Valhalla Coffee Co, Sushi Tama, Delong Park, Jefferson Park, Tacoma Community College, schools, and so much more are 4 minutes or less from home. 
Interested in learning more? Click here to view the full listing! 
You can contact REALTOR® Linda Solheim online here or give her a call/text at (253) 279-7665 to schedule your private tour. You can also contact REALTOR® Josh Hummel online here or give him a call/text at (253) 878-4612!