SOLD!!
A once-in-a-lifetime opportunity awaits with this 20-acre parcel in the Lacamas Valley area of Roy! Situated in a tranquil expanse of country beauty, this property even boasts breathtaking views of iconic Mt. Rainier, the majestic Cascades, and the rolling Bald Hills. The epitome of Pacific Northwest living awaits, and this property presents the perfect blank canvas for you to create and cultivate the estate of your dreams. Located at 29527 14th Ave S Roy, WA 98580, this Roy property is listed for $375,000. 
Take a moment to explore this Pierce County property's top 3 highlights: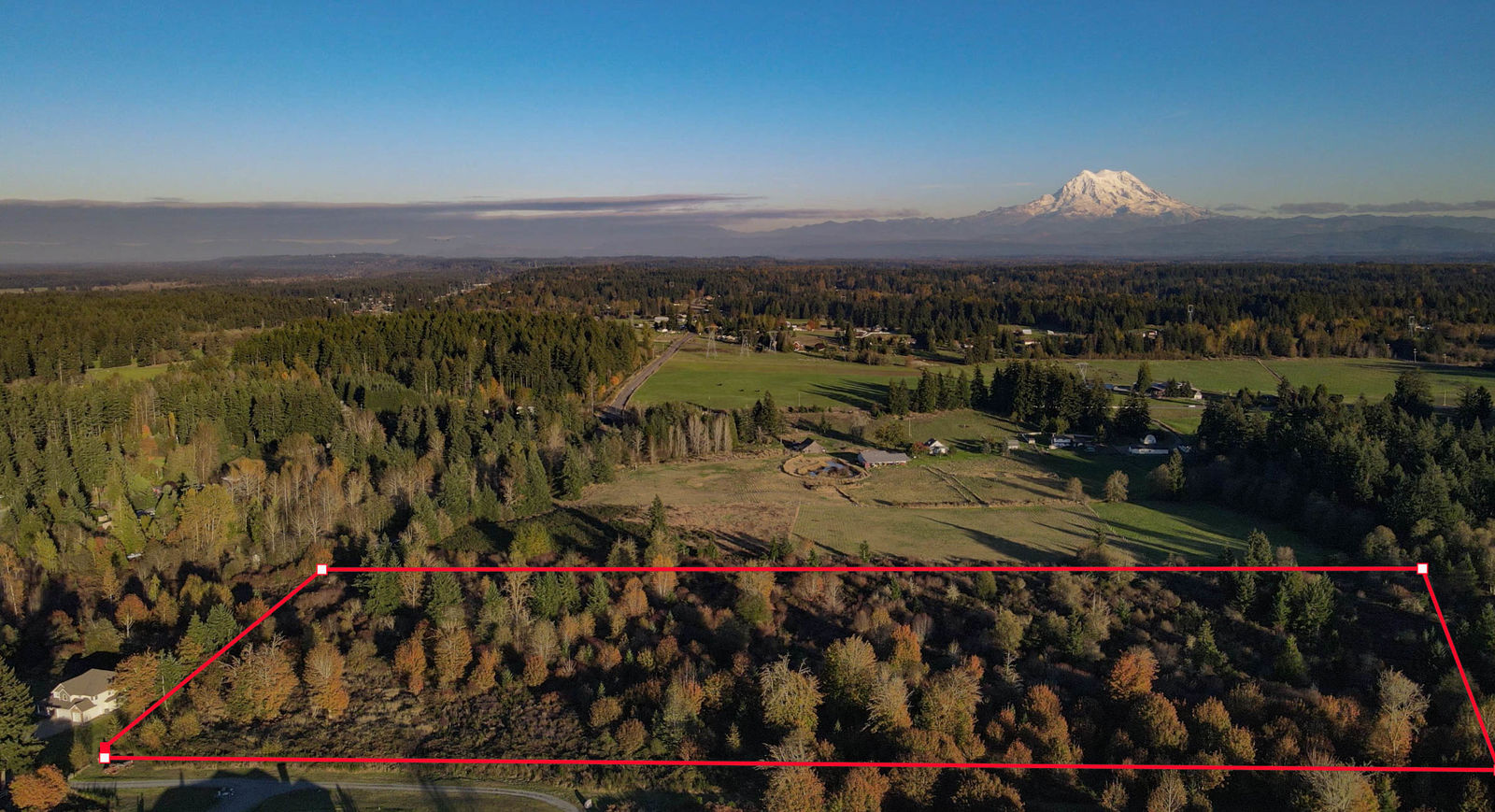 1. Ideal situation for cultivating the estate of your dreams awaits. 
Let your imagination run wild with possibility—this 20-acre parcel is absolutely blossoming with a lifetime of potential. Does your dream estate feature a gorgeous home and a shop for your cars, boats, and RV? Or maybe you dream of having a hobby farm that includes a barn filled with livestock, a thriving garden, and an orchard! There's room for ALL of this and more.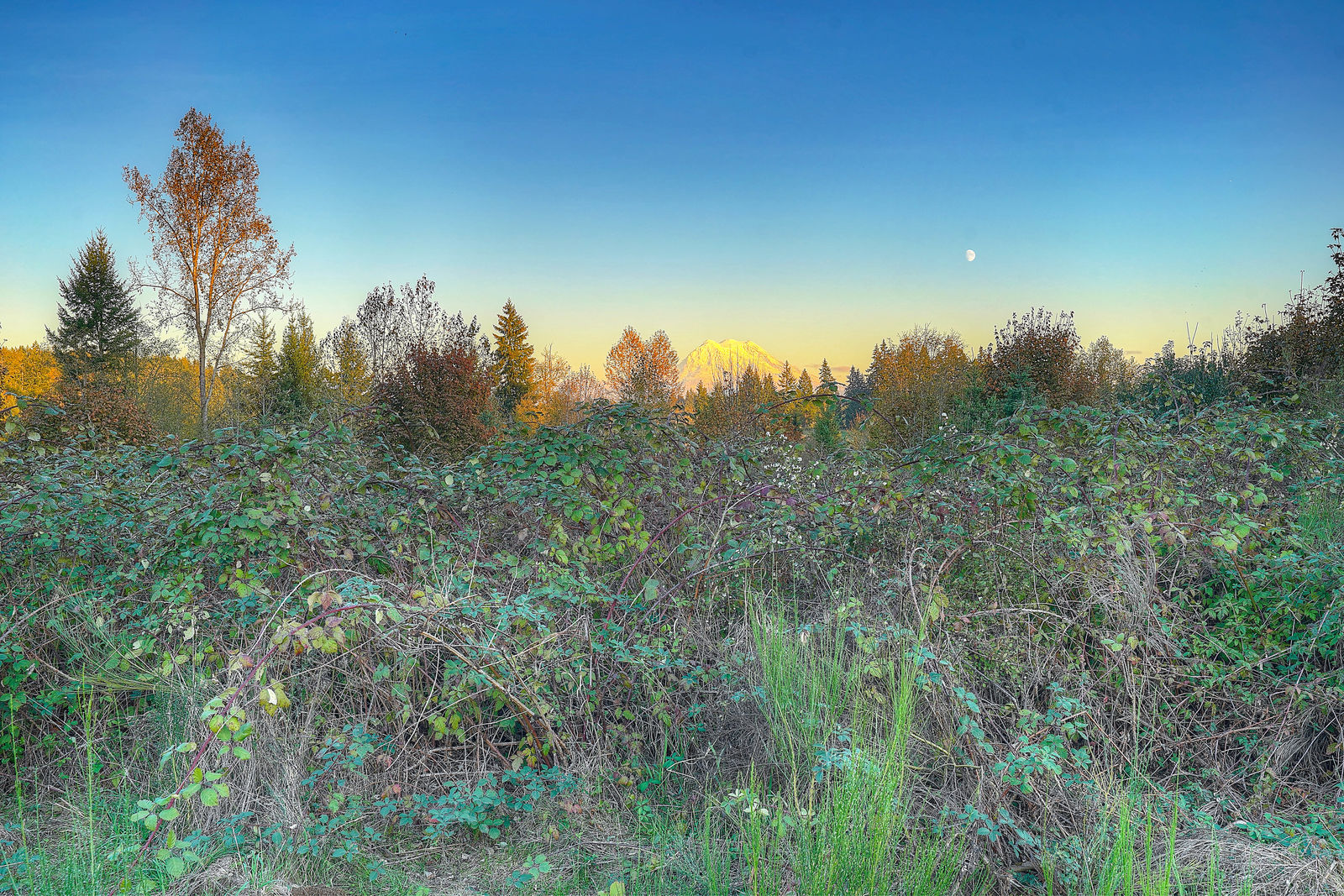 Now for some of this property's specifics: This 20-acre parcel is currently in timberland classification and is zoned R10 with the possibility to subdivide. The buyer will need to verify with Pierce County for conditional use in order to make sure this property will meet all of your needs. It is a mostly level property with gently rolling topography, the vegetation found on the property is mostly brush and it is also lightly treed, while on the east side of the property there is some pasture and cleared area. There is a drilled private well that is 124 feet deep and located near the northwest corner of the parcel, and power is available as well. The buyer would need to install a septic system. There are no HOAs, and there is a paved/gravel road.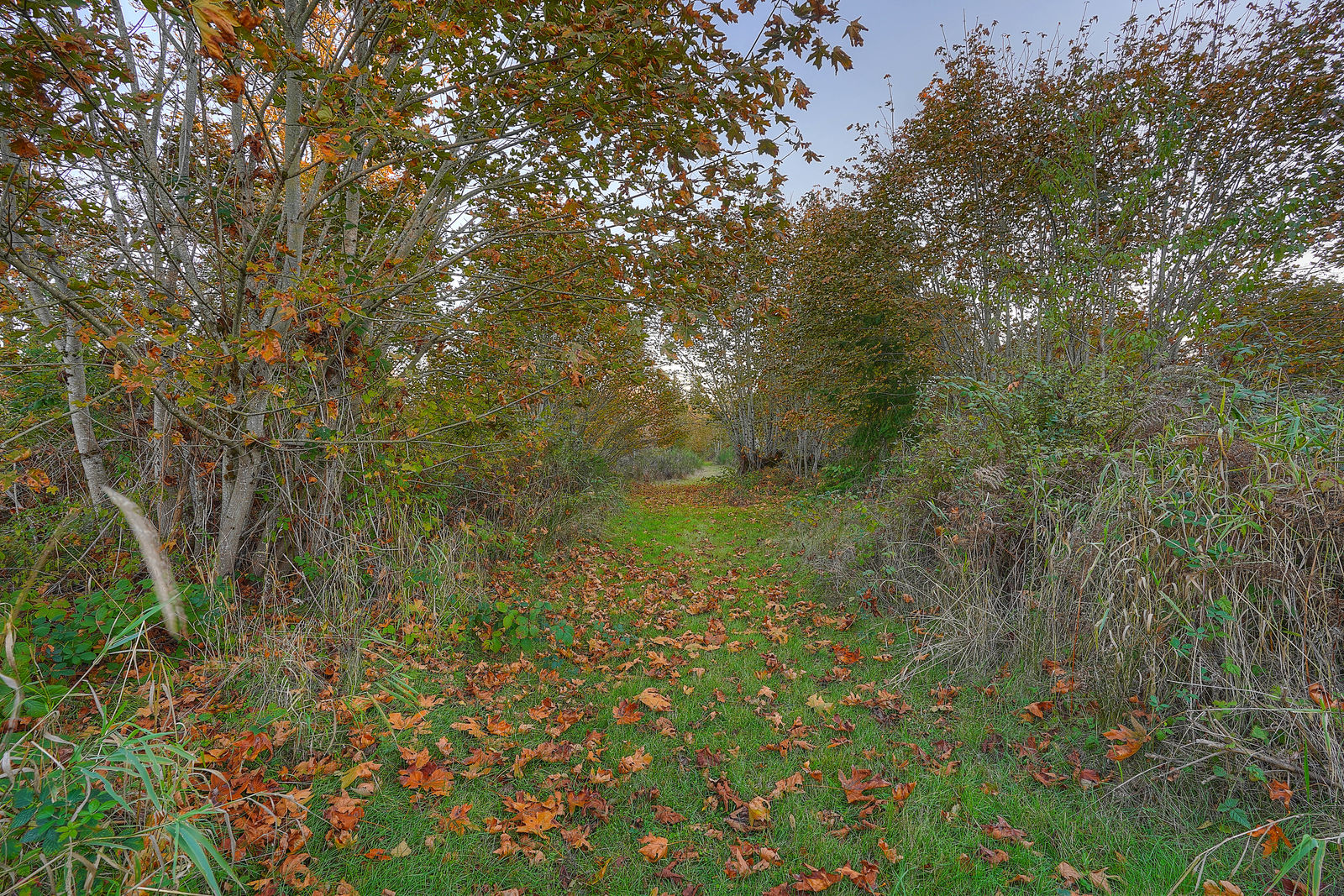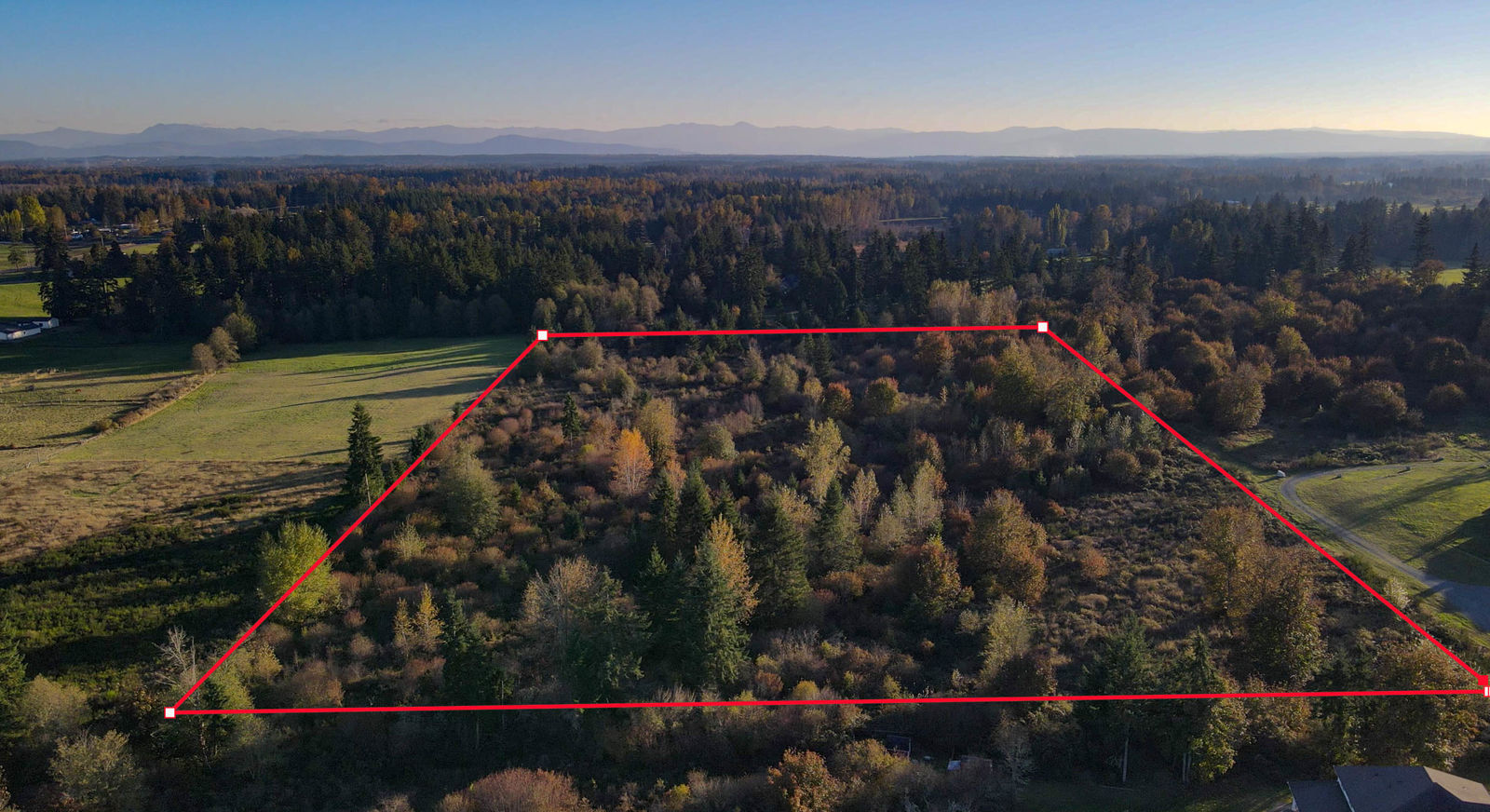 2. Peaceful country setting with picturesque views. 
The opportunity to embrace a rustic lifestyle and live in a scenic, secluded atmosphere is an appealing prospect for many, and if you've been yearning for the tranquility of nature, this Pacific Northwest oasis may be just what you've been searching for. Gorgeous greenery surrounds this bucolic haven that's budding with possibility, and not only that, but views that stretch toward the horizon are ready to delight for decades to come. Towering Mt. Rainier looms large, while the Bald Hills unfold into the distance and the Cascade Mountains show off their magnificence. Imagine waking up each morning to an inspiring sunrise, spending the day tending to gardens and livestock, exploring your property's captivating natural beauty—pure bliss!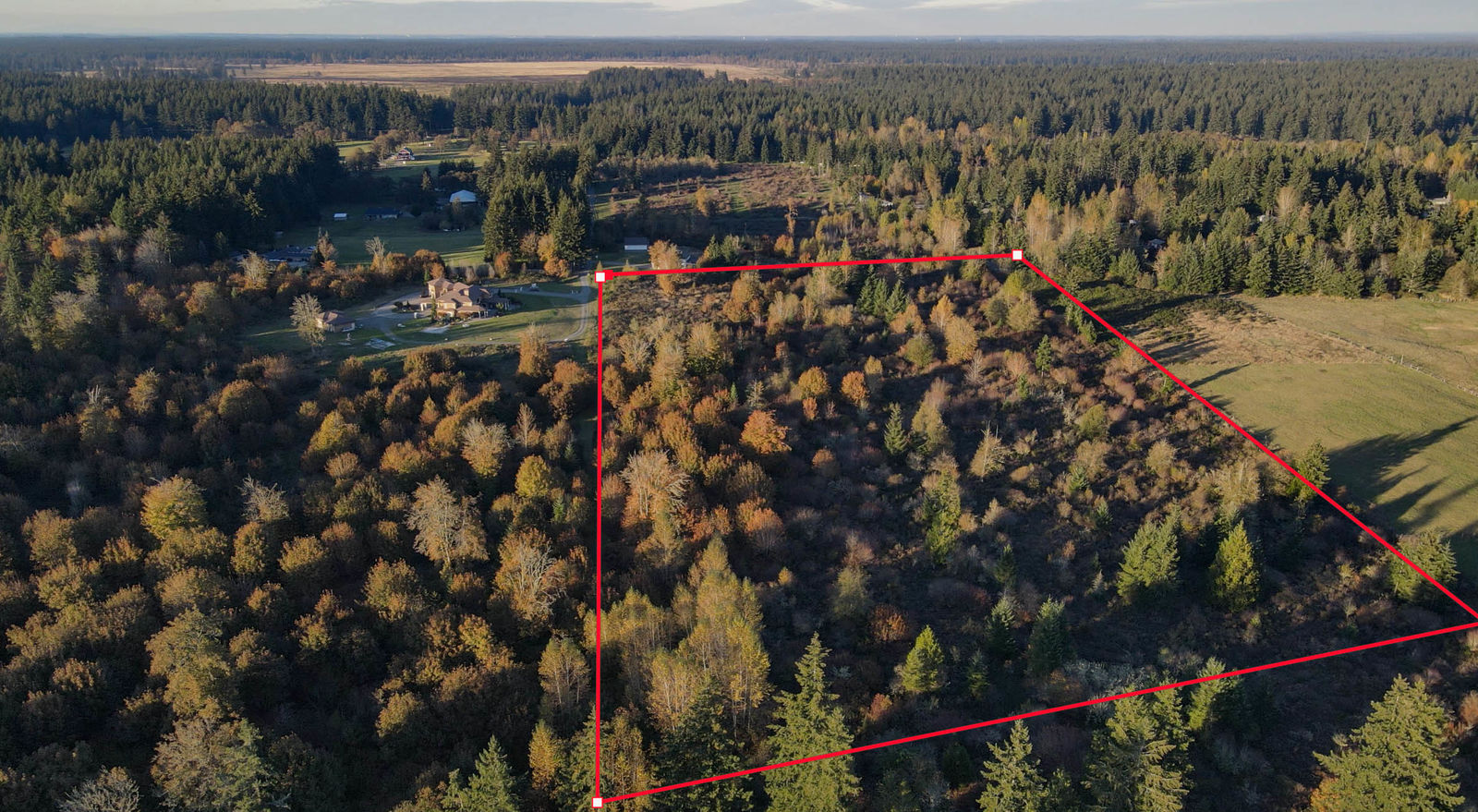 3. Enjoy the best of both worlds: Secluded country living is yours, yet city amenities are close by as well. 
Not only does this 20-acre property offer abundant outdoor beauty to enjoy, but in Roy you're surrounded by outdoor amenities. Opportunities for hiking, horseback riding, camping, boating, fishing, and so much more are all at your fingertips, and you can find it all just minutes away. You can head out for a weekend excursion, or simply get lost in nature for the afternoon—Mother Nature's glory is easily accessible! 
And when you need to run errands or access city amenities, you don't have to go far. The heart of Roy is only 10 minutes away, and here you'll find eateries, the library, the post office, and other conveniences. Joint Base Lewis-McChord's East Gate is a short 17-minute drive away, Tacoma is just about a 20-minute drive away, Olympia is close by as well! 
Interested in learning more? Click here to view the full listing! You can contact REALTOR® Linda Solheim online here or give her a call/text at (253) 279-7665 to schedule your private tour. You can also reach out to REALTOR® Joyce Shipley online here or give her a call/text at (253) 380-2808 to learn more.